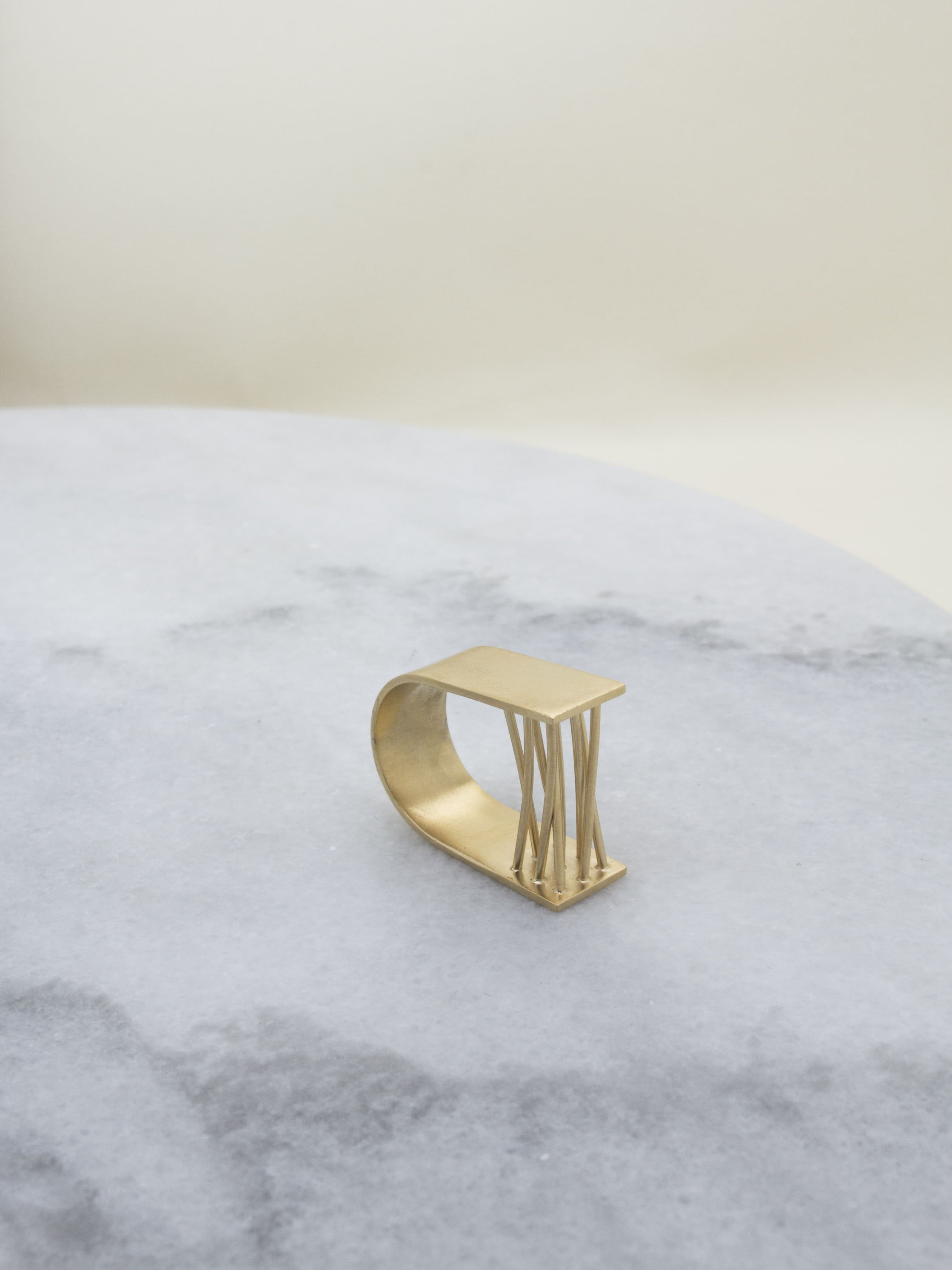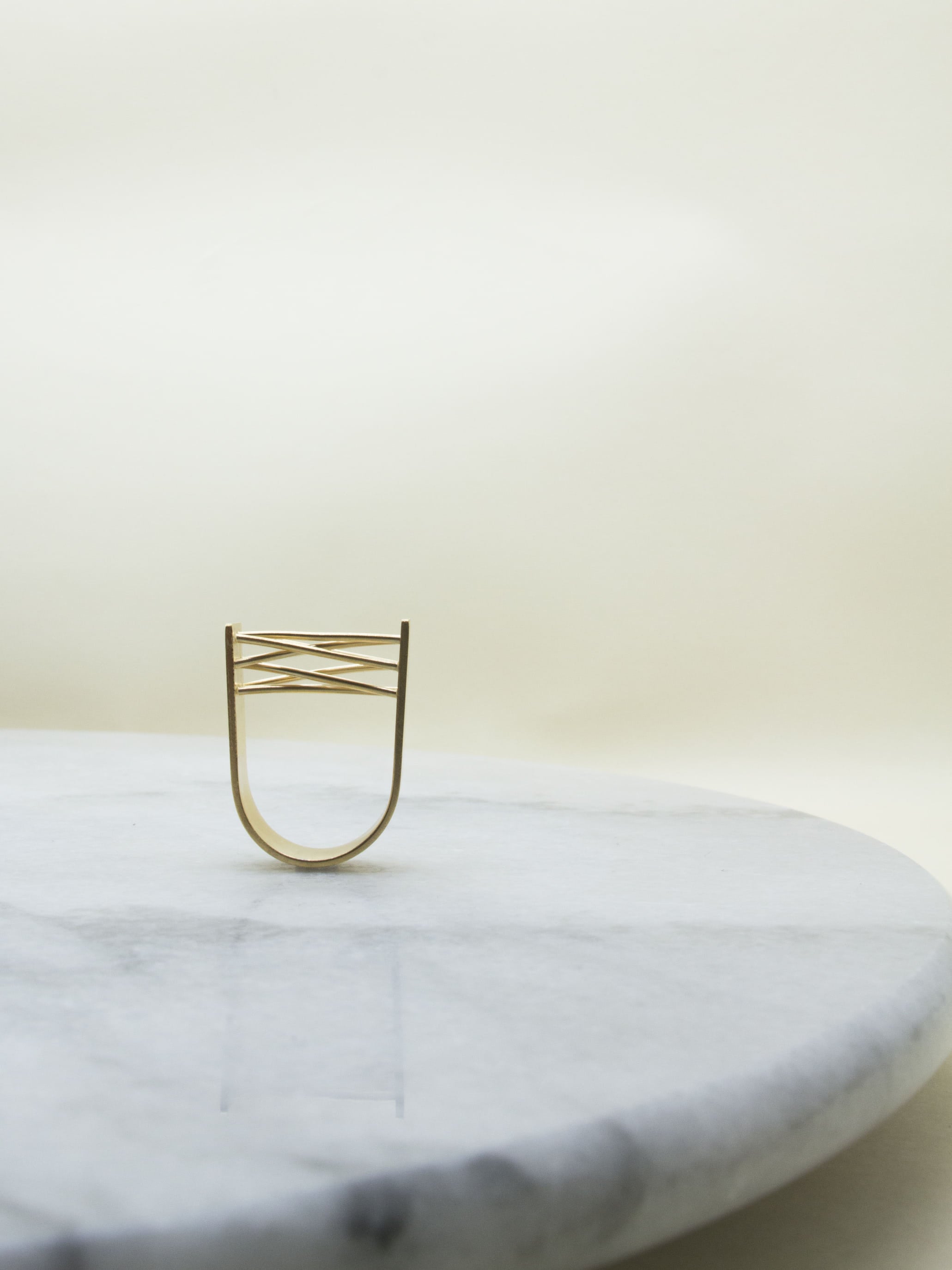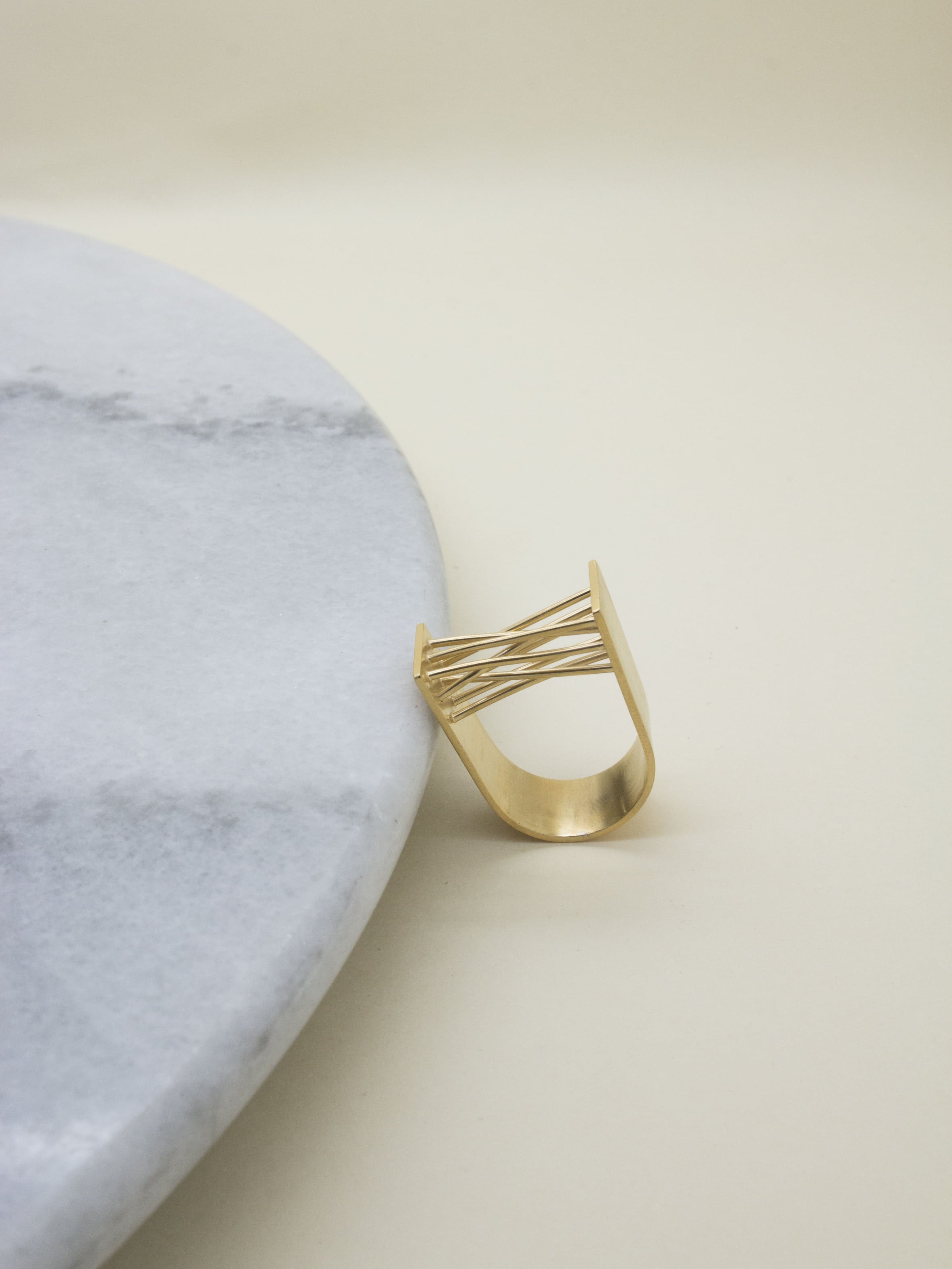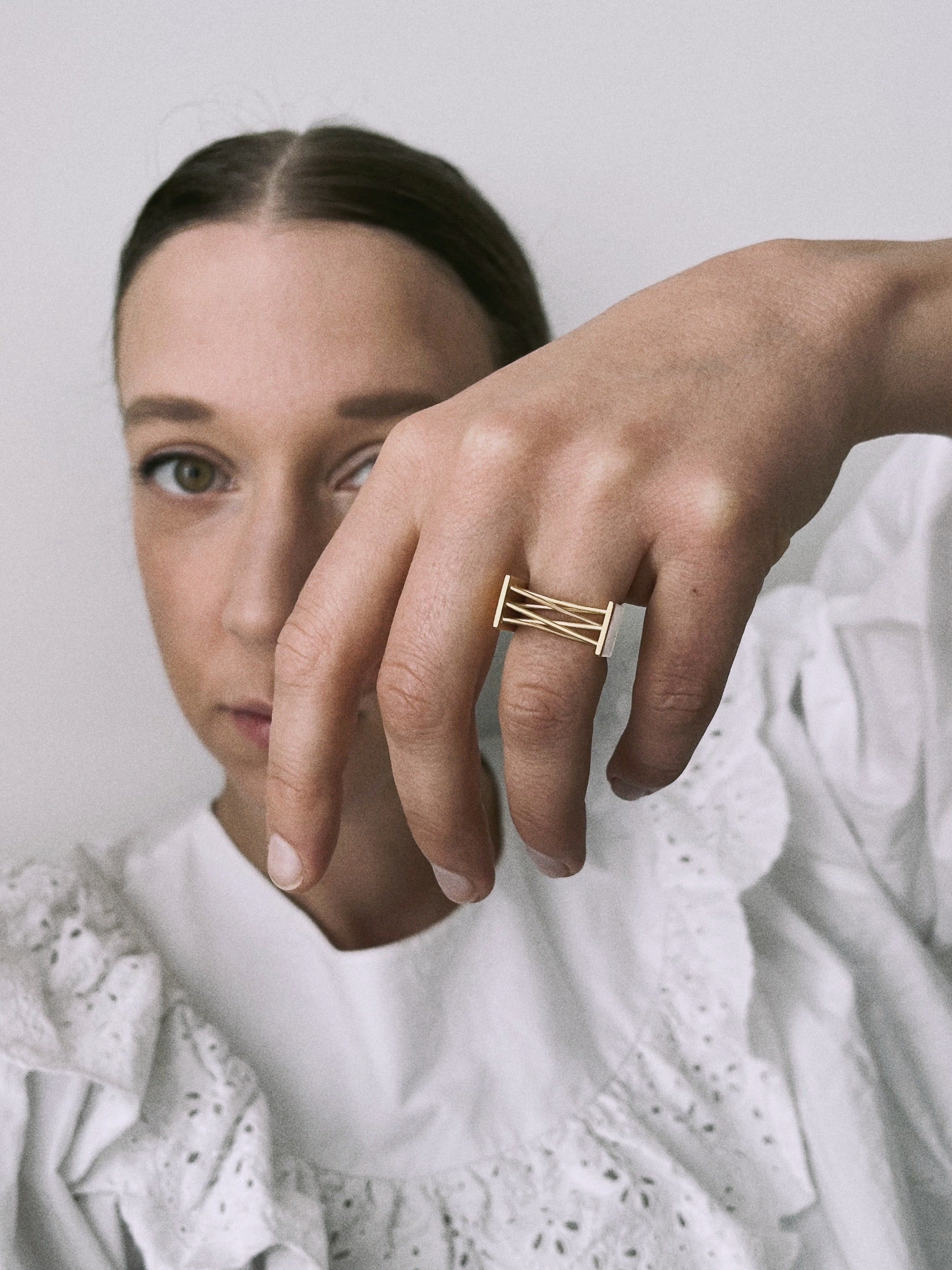 Raphaëlle Léaux | Ring Barbelés
(EN) Aerial and sculptural, this gold-plated brass ring is unique! This creation by Raphaëlle Léaux is a perfect balance between strength and delicacy.

(FR) Aérienne et sculpturale cette bague en laiton plaqué or est unique ! Cette création signée Raphaëlle Léaux est un parfait équilibre entre force et délicatesse.
NOT SURE ABOUT YOUR SIZE?
Here's a handy size guide. If you can't find your size online, get in touch, and I'll gladly help you out. 
GOOD TO KNOW
Each piece being handmade, measurements may vary slightly.
NON-ORDINARY JEWELRY YOU MIGHT LIKE