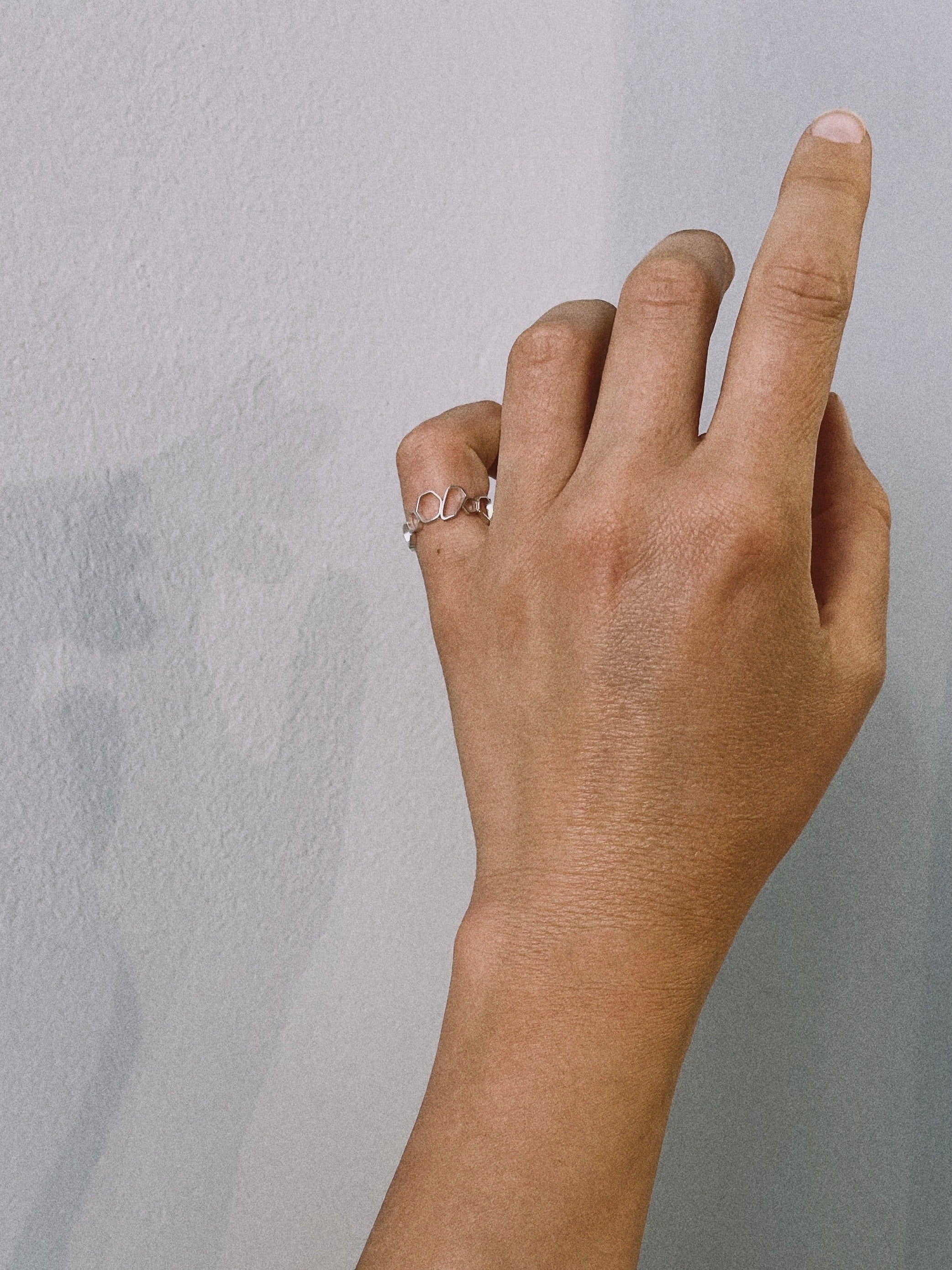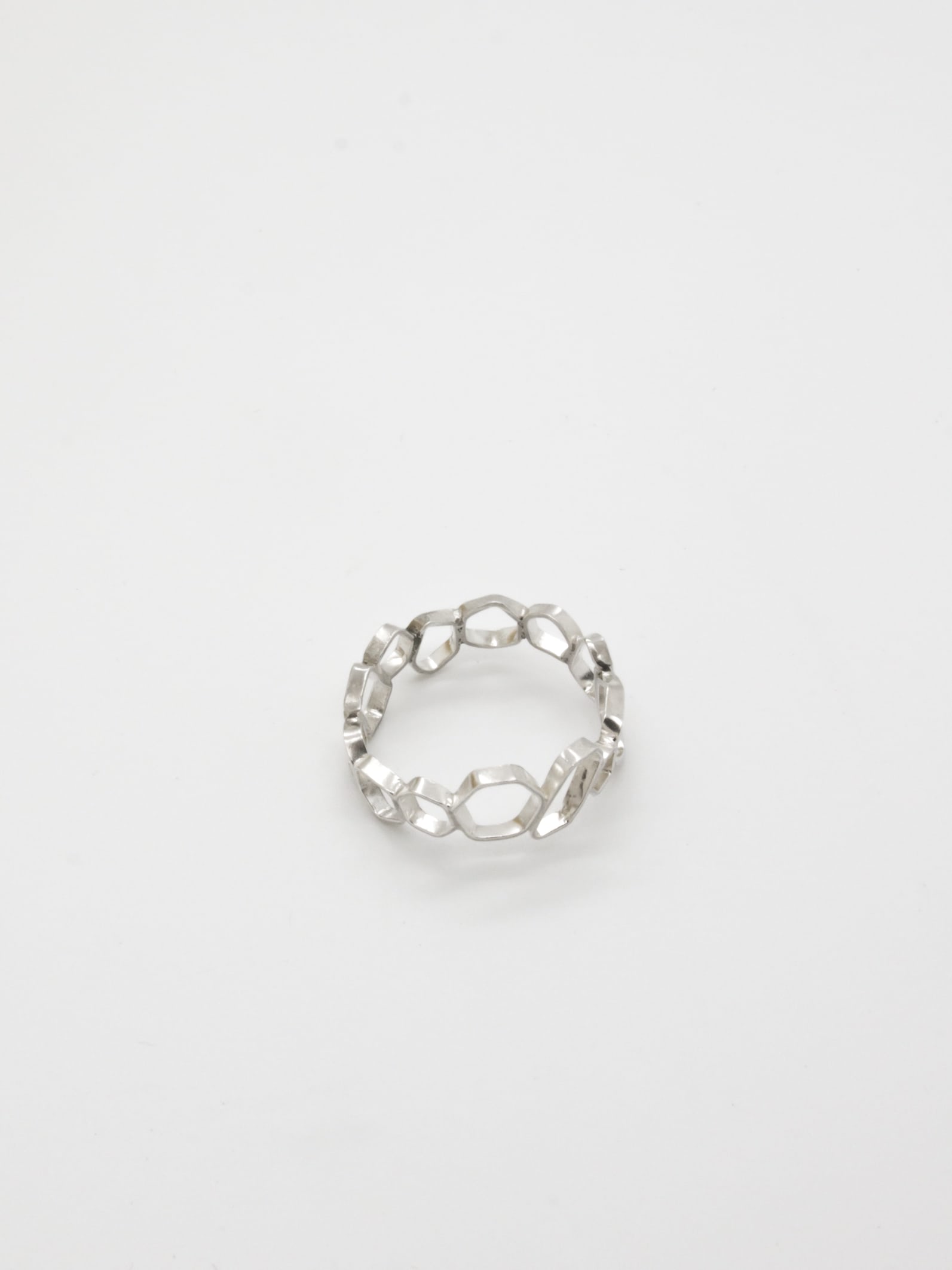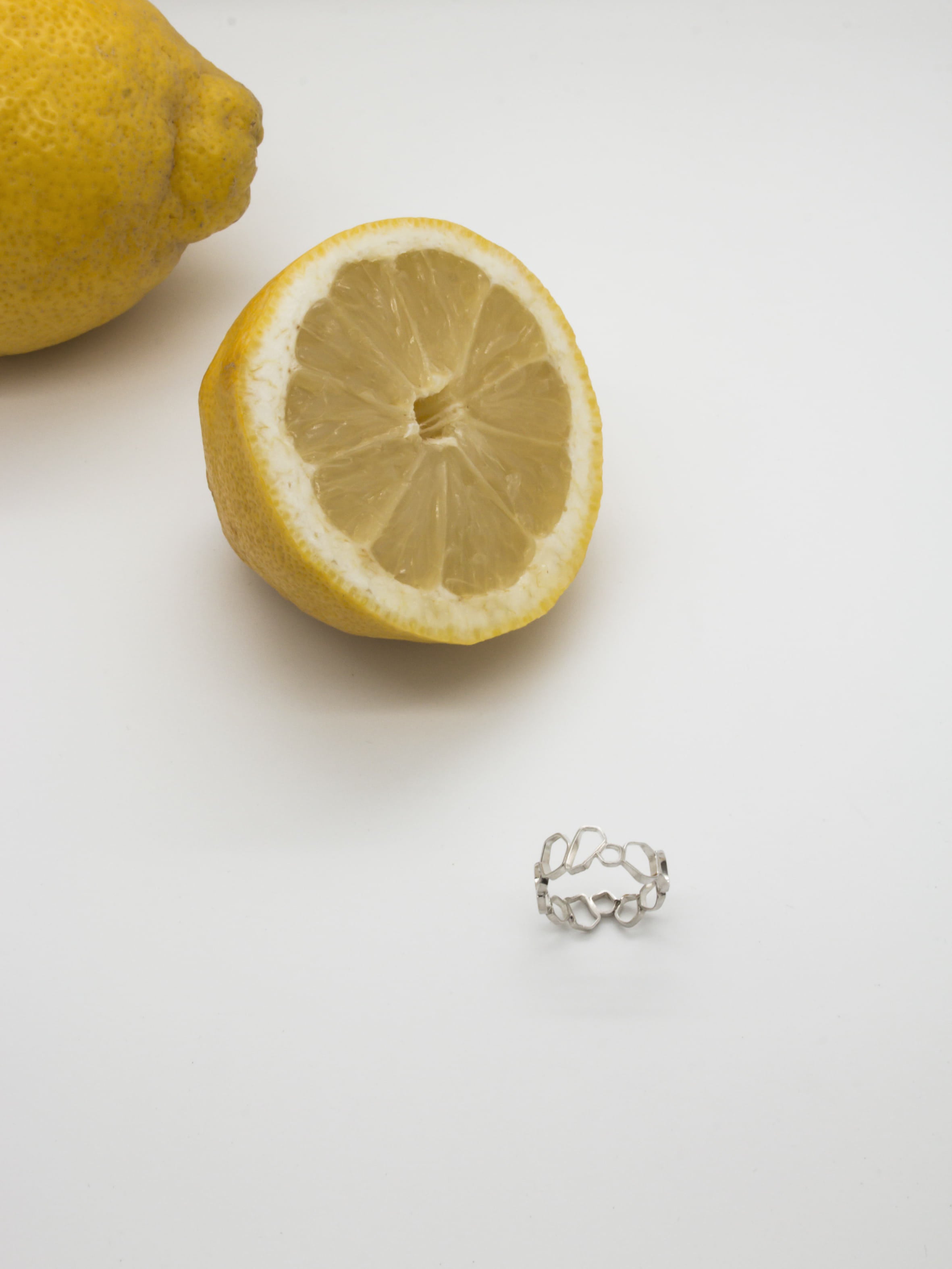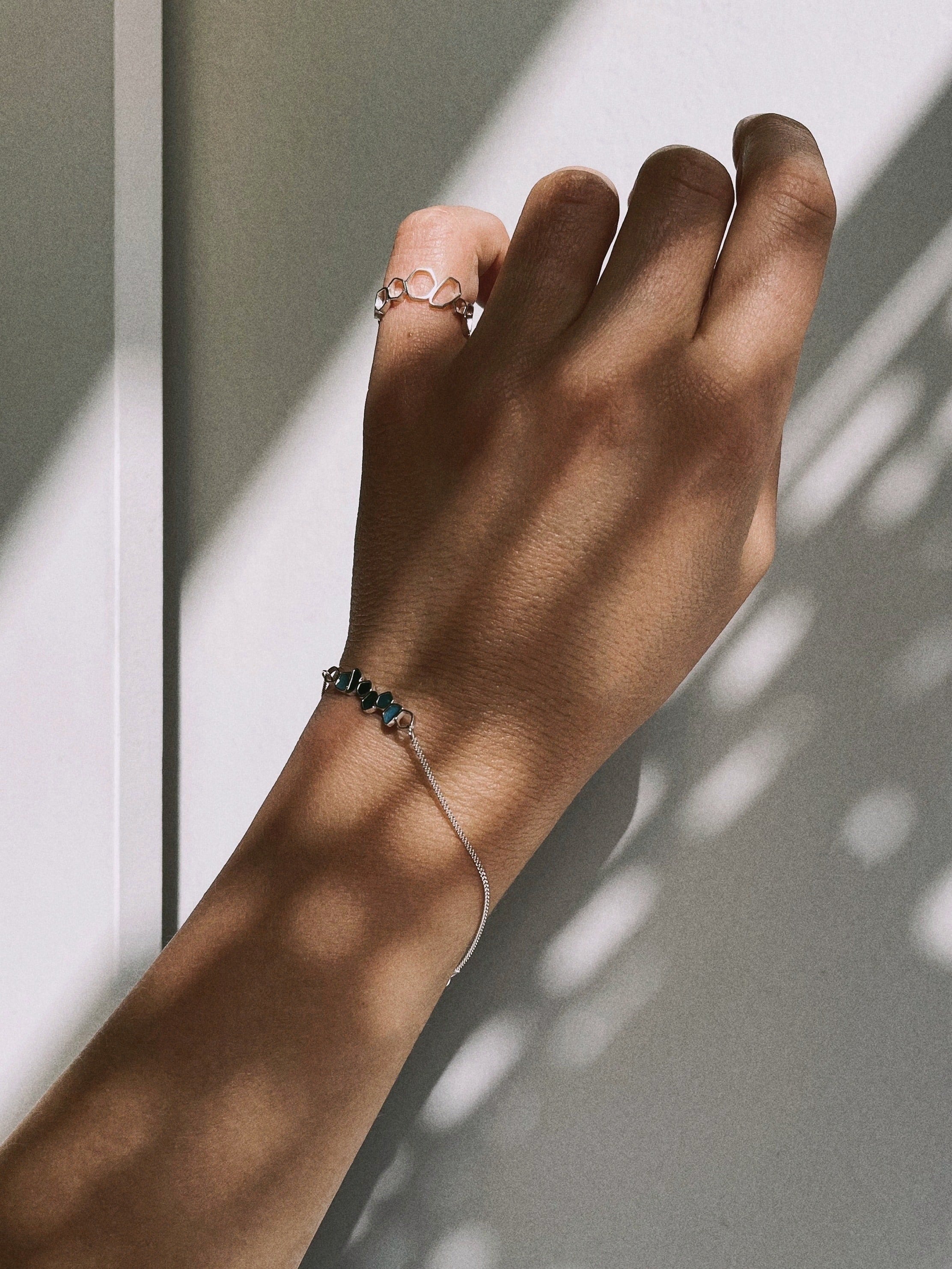 Sophie Gheeraert | Ring Cellules
(EN) This unique collection is a play on geometry and transparency. Each element is unique and makes this ring dynamic and rhythmic.
(FR) La collection Cellules joue avec les transparences. Chaque élément est unique et rend cette bague dynamique et rythmée.
NOT SURE ABOUT YOUR SIZE?
Here's a handy size guide. If you can't find your size online, get in touch and I'll gladly help you out.
GOOD TO KNOW
Each piece being handmade, measurements may vary slightly.
NON-ORDINARY JEWELRY YOU MIGHT LIKE