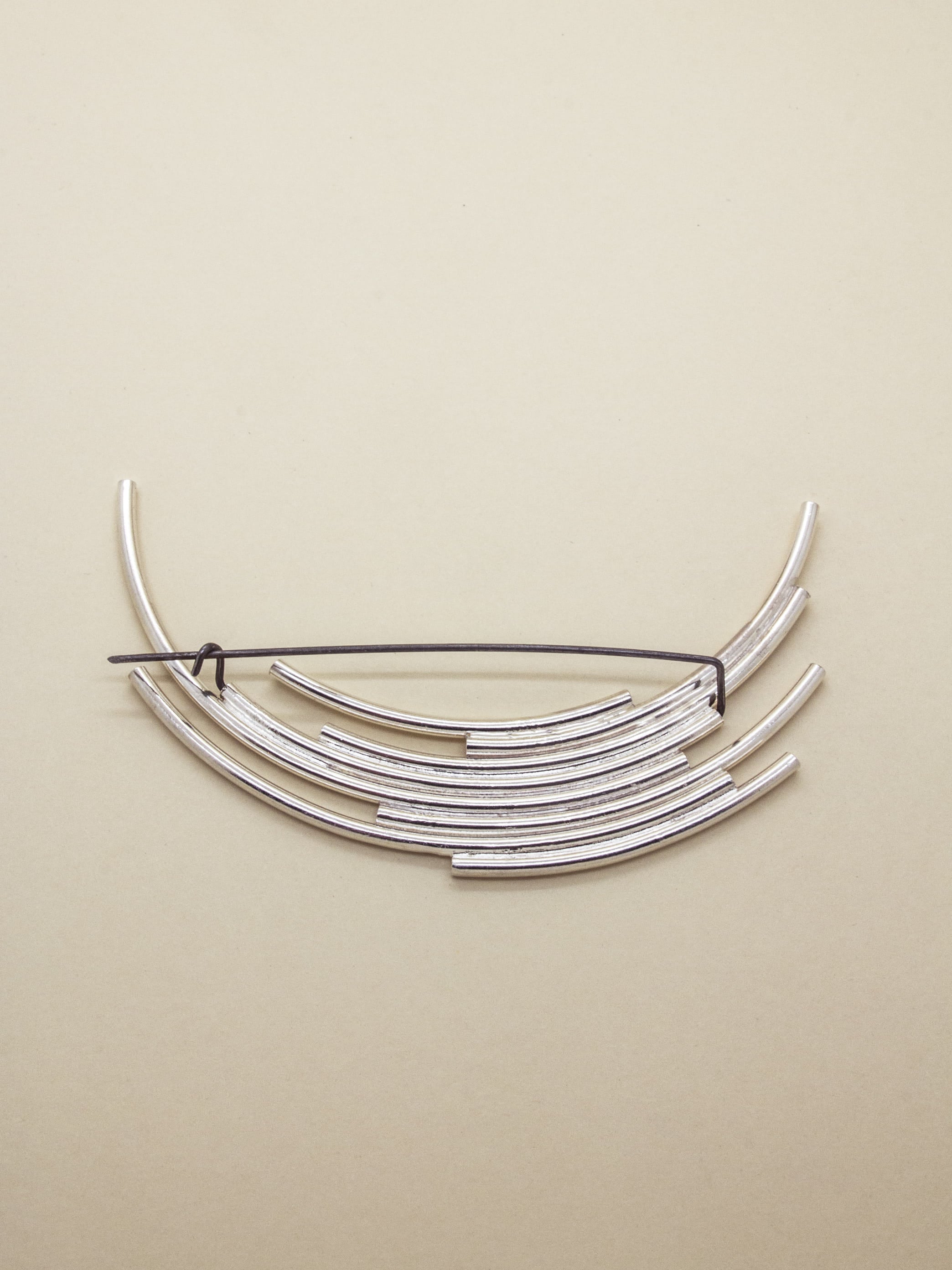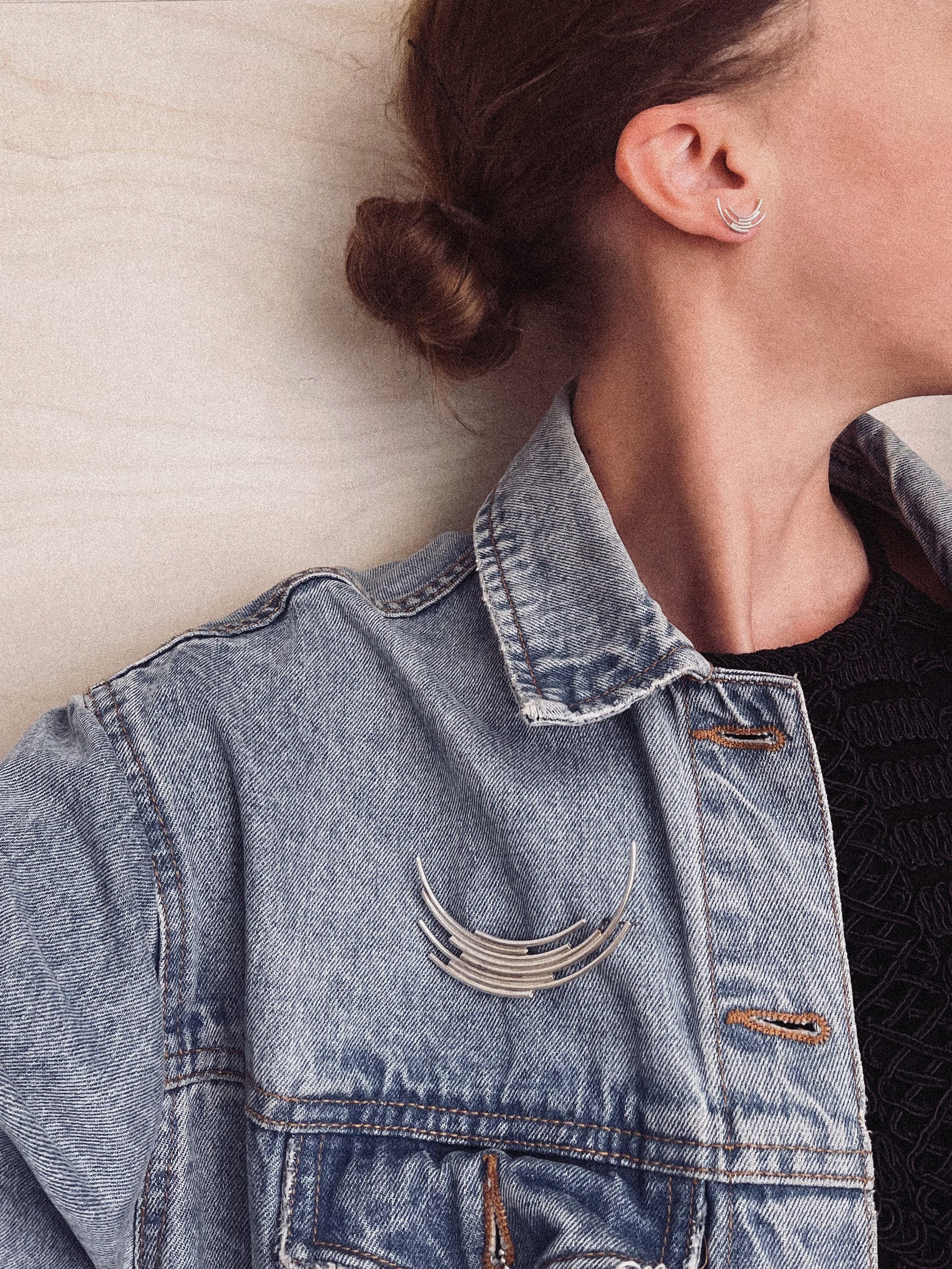 Sylvie Jousset | Brooch Perspective I
(EN) A hypergraphic piece that bodes well on any outfit. Made of silver tubes, it remains light despite its pretty size.
(FR) La broche Perspective est hyper graphique. Elle se porte tant sur une chemise que sur une robe en passant, pourquoi pas, sur un veston d'homme ? Faite de tubes d'argent, elle reste légère malgré sa jolie taille.  
GOOD TO KNOW
Each piece being handmade, measurements may vary slightly.
NON-ORDINARY JEWELRY YOU MIGHT LIKE